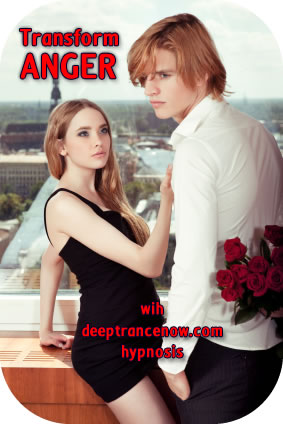 The Destructive Effects of Anger

Anger is always a destructive emotion. Even if the angry person doesn't hurt others, the feeling of anger stimulates the release of poisonous chemicals in the body that over time bring destruction upon the person indulging in anger.
Sometimes the destructive effect of anger upon the angry person is immediate. By hitting something the person can physically injure himself outwardly, but even without outward display of anger, something may "explode" within the person's body, causing anything from ulcers and internal bleeding to neurological disorders.
Inability to manage your anger can also have adverse effects upon your family life, upon your social life if people start avoiding you, and upon your professional life - because people prefer to hang around and do business with those who make them feel good.
Angry people sometimes derive a sense of power and control by scaring other people until they've scared everyone away and then they feel lonely and depressed.
The Causes of Anger
and Transforming Anger Approaches
Anger is caused by a perception that someone has violated spoken or unspoken rule that governs "appropriate behavior".
What we consider to be "appropriate behavior" may be known or unknown to others, and others may act in ways that do not meet our expectations because they may not know what we expect them to do, they may not be capable of performing to our standards, or they may not be willing because what we consider "appropriate" they may consider inappropriate.
People may have different rules for "appropriate behavior" because they grew under different circumstances. They were taught differently. They come from different cultural backgrounds or religious backgrounds. Behavior that is appropriate and acceptable in one setting may be offensive in another.
People may also act inappropriately because they don't know how else to cope with the issues they are dealing with. Someone dear to them might have died and they are grieving. They may have too much on their plate and they are stressed. They may be ill or suffer from a physical or mental handicap.
Understanding where the other person is coming from may help to dissipate the anger. For example, at first glance, if you witnessed two children yelling, screaming, breaking things and throwing a tantrum, you may conclude that their parents didn't bring them up properly and perhaps you should teach them good manners. But if you then learn that they their mother died and they have just returned from their mother's funeral, the way you interpret the behavior of those children is likely to change.
Some feelings of anger and aggressive behavior may be intensified or stimulated using pharmaceutical drugs, even some herbal supplements that boost testosterone. Obviously if you notice that the prescribed medications are having adverse effect upon your mental and emotional state, you need to discuss it with your medical care provider.
Some feelings of anger can be traced to a childhood event. A mis-treated or bullied child may decide that aggressive behavior is the answer to being in control of the situation and may adopt such behavior, because it seems to help, at least in some circumstances and on the surface. Deep inside the unresolved hurt remains, waiting to be healed. New History Generator hypnosis contains techniques for transforming emotional imprints from the past.
Deep Trance Now Transform Anger CDs and mp3s can help you to take control of your life by transforming feelings of anger and powerlessness into feelings of calm and empowerment.
Transform Anger hypnosis, subliminal, supraliminal, and supraliminal plus CDs can help you to manage your inner state so that you respond constructively to a challenging situation and the anger never arises in you in the first place.
Deep Trance Now Transform Anger hypnosis takes you through techniques for managing anger in the present moment. You can also benefit from Forgiveness, and New History Generator CDs and mp3s.
Transform Anger
Deep Trance Now Hypnosis CDs and mp3 downloads
» Hypnosis Newsletter and Free Downloads
If you want CDs, click on "add to cart" button.
If you want Instant mp3 Downloads,
click on the blue Instant Download link.