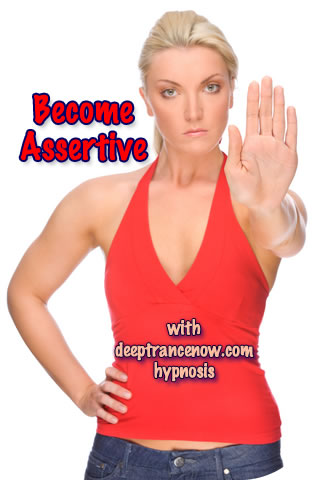 Do you find people walking all over you or you yourself turning into an intimidator and bully just to get your way? Is the way you are communicating hurting and damaging your relationships with family, friends or co-workers? Then, Becoming Assertive can help you to get your needs met in a way that respects both you and people around you. Assertiveness can save your relationships.
You can express your feelings, opinions, beliefs, needs and stand up for your rights, while remaining calm, and respecting the feelings of others. You can express yourself openly and honestly while also reflecting a genuine concern for others. You can communicate respect for others as well as command respect for yourself. You can speak and act with power while maintaining respect for others. You can have your needs met effectively and elegantly.
Become Assertive CDs will help you to learn to set up boundaries, eliminate conflicts when dealing with others and reduce stress in your life. As you develop assertive skills, you will enjoy stronger and more supportive relationships. You will be able to express your view and needs without stepping on others, and without feeling angry or attacking others. Instead, while remaining calm and clear-headed, you'll be able to focus your mind and direct the conversation toward the best solution for everyone involved.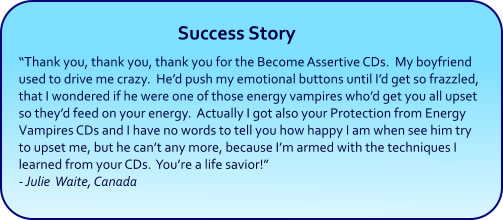 Become Assertive
Deep Trance Now Hypnosis CDs and mp3 downloads
» Hypnosis Newsletter and Free Downloads
If you want CDs, click on "add to cart" button.
If you want Instant mp3 Downloads,
click on the blue Instant Download link.