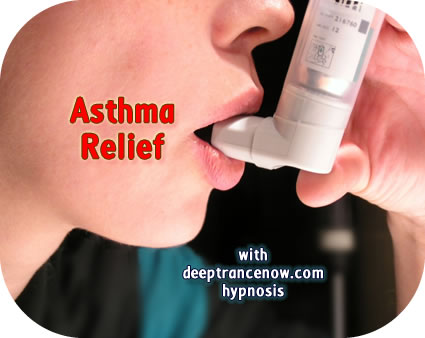 Asthma problems often begin due to some underlying emotional issues which may be traumatic to the point that they take the person's breath away, symbolically and literally, putting the person in a situation where he or she has to struggle just to catch a breath. Resolving such emotional event from the past may bring about instant, spontaneous and permanent relief from asthma.
Asthma Relief
Deep Trance Now Hypnosis CDs and mp3 downloads
» Hypnosis Newsletter and Free Downloads
If you want CDs, click on "add to cart" button.
If you want Instant mp3 Downloads,
click on the blue Instant Download link.