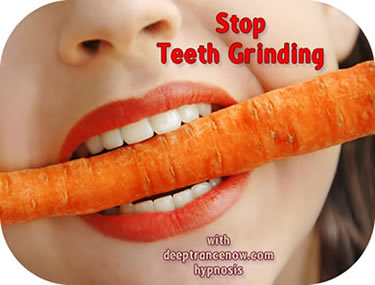 Bruxism, which comes from the Greek word for "gnashing of teeth". It includes gnashing and grnding of teeth, bracing and clenching of the jaw. Bruxism may occur during the day or at night, though the one that occurs while sleeping is considered a greater source of health issues. In some people bruxism may be an ongoing problem; in others it may be something that happens just once in a while.
Bruxism can have a variety of causes, many of which are related to some kind of stress and anxiety. Occasionally bruxism may be a body's reaction of teeth which are not aligned properly. Teeth grinding can be a side effect of some medications for depression like Prozac and Zoloft. It may also be triggered by allergic reactions and digestive problems.
Most people are not aware of their teeth grinding. Only about 5% develop symptoms like jaw pain and headaches, which may require prompt treatment. A sleeping partner or parent may be the first to notice the behavior, though the person experiencing teeth grinding may also become aware of pain, but unsure of its cause.
Deep Trance Now CDs for Bruxism - Teeth Grinding - are most useful in cases where bruxism is caused by stress and anxiety, instructing your subconscious to relax your jaw muscles and preventing the spasms that occur in the jaw. Hypnosis can also help you to deal with stress and anxiety at a deep level, to find solution to the problems that may be perplexing you and enjoy overall better health, better sleep and to protect your teeth.
Stop Bruxism - Teeth Grinding
Deep Trance Now Hypnosis Programs
» Hypnosis Newsletter and Free Downloads
If you want CDs, click on "add to cart" button.
If you want Instant mp3 Downloads,
click on the blue Instant Download link.
Stop Bruxism - Teeth Grinding
Hypnosis
1 CD - $24.95
For INSTANT DOWNLOAD click here
Stop Bruxism - Teeth Grinding
Hypnosis with Embedded Subliminal Track
1 CD - $29.95
Stop Bruxism - Teeth Grinding
Hypnosis with Embedded Supraliminal Track
1 CD - $34.95
Stop Bruxism - Teeth Grinding
Subliminal with Audible Intro Suggestions
1 CD - $14.95
Stop Bruxism - Teeth Grinding
Daytime Silent Subliminal
1 CD - $14.95
Stop Bruxism - Teeth Grinding
Nighttime Silent Subliminal Sleep Programming
1 CD - $14.95
Stop Bruxism - Teeth Grinding
Supraliminal with Audible Intro Suggestions
1 CD - $19.95
Stop Bruxism - Teeth Grinding
Daytime Silent Supraliminal
1 CD - $19.95
Stop Bruxism - Teeth Grinding
Nighttime Silent Supraliminal Sleep Programming
1 CD - $19.95
Stop Bruxism - Teeth Grinding
Empowering Affirmations
1 CD - $17.95
Stop Bruxism - Teeth Grinding
Empowering Affirmations with Embedded Subliminal Track
1 CD - $22.95
Stop Bruxism - Teeth Grinding
Empowering Affirmations with Embedded Subliminal and Supraliminal Tracks
1 CD - $27.95
Stop Bruxism - Teeth Grinding
Supraliminal Plus
1 CD - $24.95
For INSTANT DOWNLOAD click here
Stop Bruxism - Teeth Grinding
Hypnosis + Subliminal
2 CDs - $29.95
Stop Bruxism - Teeth Grinding
Hypnosis + Supraliminal
2 CDs - $34.95
Stop Bruxism - Teeth Grinding
Hypnosis + Supraliminal Plus
2 CDs - $39.95
Stop Bruxism - Teeth Grinding
Hypnosis + Subliminal + Supraliminal Plus
3 CDs - $49.95
Stop Bruxism - Teeth Grinding
Hypnosis + Supraliminal + Supraliminal Plus
3 CDs - $54.95
Stop Bruxism - Teeth Grinding
Hypnosis + Subliminal + Supraliminal + Supraliminal Plus
4 CDs - $64.95
Stop Bruxism - Teeth Grinding
Hypnosis + Empowering Affirmations + Subliminal + Supraliminal + Supraliminal Plus
5 CDs - $79.95