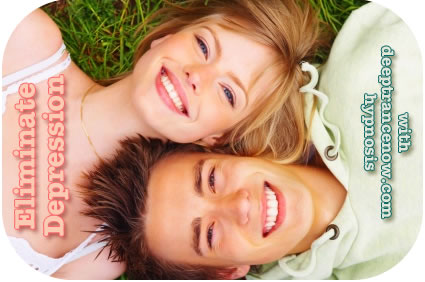 Depression has been called the world's #1 health problem.
Depression comes in many forms and in many degrees. It begins with one's outlook on life and affects the whole being: mind, emotions and body. The symptoms may last for days, weeks, months or even years. Here are some common symptoms of depression:
Persistent sad, anxious, or "empty" mood
Feelings of hopelessness, pessimism
Feelings of guilt, worthlessness, helplessness
Loss of interest in activities that you once enjoyed, including sex
Insomnia, early-morning awakening, or oversleeping
Appetite and/or weight loss or overeating and weight gain
Decreased energy, fatigue, being "slowed down"
Thoughts of death or suicide, suicide attempts
Restlessness, irritability
Difficulty concentrating, remembering, making decisions
Depression in Teenagers
In addition to the general symptoms, teenagers may exhibit the following symptoms:
Drop in school performance
Lack of interest in play
Lack of social interaction
Reckless behavior
Run away from home
Excessive concern with failure
Drug use and/or alcohol consumption
Depression in the Elderly
Detections often goes undetected in the elderly because it rarely appears by itself. Here are additional symptoms of depression in the elderly, along with medical illnesses that may cause the onset of depression:
Alzheimer's disease
Parkinson's disease
Multiple sclerosis
Vascular dementia
Hypothyroidism
Lupus
Certain cancers
Chronic insomnia
Your Thoughts Influence Your Mood
While it may seem that you feel depressed due to circumstances which are beyond control, your moods are influenced by the thoughts you think and by your perception of yourself and the world.
When you feel depressed your mind is immersed in negative thoughts. You perceive yourself and the world in dark colors, and you begin to feel and believe that the reality is gloomy.
When you think of the past, you are recalling only bad things that happened. When you think of the future it seems bleak, either because of unending problems or because nothing has any meaning, and the feeling of hopelessness begins to set in. Whatever you experience in the moment, feels as if it will last forever.
Dispel Depression CDs and mp3s and designed to help you to turn on the light in your life, to look on the bright side, to give your life a meaning and a purpose. Changing your outlook, and allowing your inner light to illuminate your mind and your path, showing you the way out can be more effective than taking drugs. However, if you are experiencing moderate to severe depression, you should also contact your healthcare practitioner.

Dispel Depression
Deep Trance Now Hypnosis CDs and mp3 downloads
The recordings on this page are self-improvement recordings intended for mentally healthy people who are able and willing to take responsibility for their lives. People who were treated for mental health problems or are suffering from mental health issues should consult with their health care provider before using these recordings.
» Hypnosis Newsletter and Free Downloads
If you want CDs, click on "add to cart" button.
If you want Instant mp3 Downloads,
click on the blue Instant Download link.