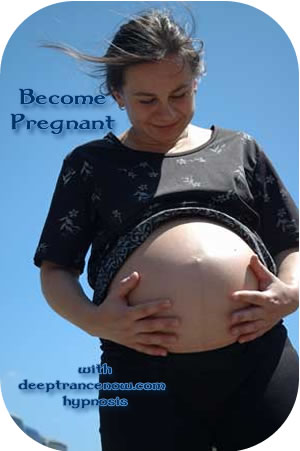 Mind Over Your Body
Our minds have such a powerful effect over our bodies, yet most people don't know how to use them intentionally to effect desired changes in their bodies. Often times though people spontaneously and unconsciously remove inner obstacles relating to fertility, after adopting a child. A couple that struggled with conceiving a child with unsuccessful results, many times easily conceives after adopting a child - yet the conception could've been facilitated much more effortlessly with programming one's mind through self-hypnosis.
Get Pregnant with the Help of Hypnosis
Fertility Hypnosis CD helps you to remove inner obstacles that are preventing you from conceiving. As your mind influences the blood flow and hormonal flow of your body, it will also help you to regulate biological processes that open the way for you to conceive. You can use your the power of your mind not only to conceive, but also to decide how would you like your baby to look like, what attributes would you like your baby to have (I know it is possible, because I did it myself) and most importantly you will program your mind to carry your pregnancy to full term and give birth to a healthy baby.
Fertility subliminal, supraliminal and supraliminal plus CD contain direct suggestions designed to become impressed directly upon your subconscious mind. While these recordings may work on their own, for best results, I suggest that you also work with Fertility Hypnosis CD.
Fertility
Deep Trance Now Hypnosis CDs and mp3 downloads
» Hypnosis Newsletter and Free Downloads
If you want CDs, click on "add to cart" button.
If you want Instant mp3 Downloads,
click on the blue Instant Download link.