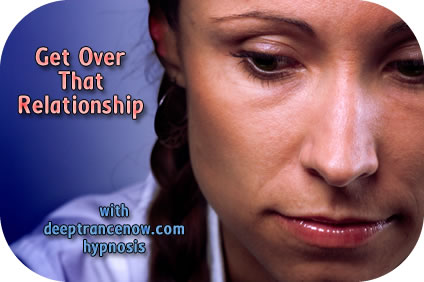 You broke up. You're getting separated or divorced or you lost your partner in some other way. The relationship is over, yet you still feel unable to let go and move on. You're in pain. You feel unable to detach, to cut loose and move on.
Get Over That Relationship hypnosis, affirmations, subliminal, supraliminal, supraliminal plus CDs and mp3 downloads are designed to help you to turn a new page in your life.
Get Over That Relationship Deep Trance Now Hypnosis Programs
» Hypnosis Newsletter and Free Downloads
If you want CDs, click on "add to cart" button.
If you want Instant mp3 Downloads,
click on the blue Instant Download link.