Grow Muscles - Hypnosis for Body-Building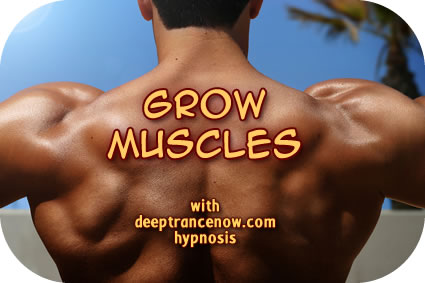 Grow Muscles Hypnosis recording will engage the intelligence of your body to accelerate the growth of your muscle tissue, giving you bigger muscles.
Grow Muscles Subliminal, supraliminal, supraliminal plus and affirmation recordings contain suggestions for accelerated muscle growth designed to be impressed directly upon your subconscious mind.
Grow Muscles Deep Trance Now Hypnosis Programs
» Hypnosis Newsletter and Free Downloads
If you want CDs, click on "add to cart" button.
If you want Instant mp3 Downloads,
click on the blue Instant Download link.