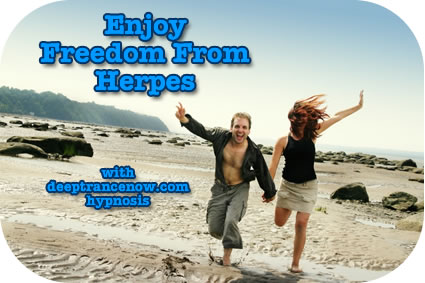 "Herpes," short for herpes simplex, is a common viral infection that often causes sores or blemishes on the skin, especially on the lips or in the genital area.
Herpes is a contagious infection that's caused by the herpes simplex virus. One type of the virus - herpes simplex virus type 1 (HSV1) - can lead to cold sores or fever blisters around the mouth. An infection of herpes simplex virus type 2 (HSV2) can lead to genital herpes, a sexually transmitted disease that causes blisters and pain in the genital area.
Herpes can produce a wide range of signs and symptoms: Some are dramatic and fairly easy to recognize; some are subtle and may be ignored or confused with another health issue. In addition, herpes can be present as a "silent" infection - causing no discernible signs or symptoms at all. Most people with herpes have symptoms so mild they don't realize they have it.
Both types of herpes virus are contagious and can be passed from person to person through contact with the herpes sores or blisters.
How can hypnosis help you to
enjoy Herpes Relief
Herpes Relief hypnosis recording will guide you are designed to help you engage the power of your subconscious mind to reduce, prevent and even eliminate herpes outbreaks. Your mind and your body form one system, and your thoughts influence the biochemistry and genetical structure of your body. If you really get into it when working with Herpes Relief hypnosis CD, you may be able to altogether eliminate the problem for good.
Freeom from Herpes subliminal, supraliminal and supraliminal plus contain direct suggestions intended to impressed upon your subconscious mind and although these recordings can give you great results on their own, for best resutls, I suggest that you also work with Herpes Relief hypnosis recording.
In addition to Herpes Relief CDs, I am also offering Herpes Relief Healing Oils which work exquisitely well and which have helped countless people to kill the manifestation of herpes virus at the start and prevent new outbreaks..
When you order any of Deep Trance Now Herpes Relief CD, if you ask for it, I will send you one free sample of Deep Trance Now Deep Healing Hypno-Aromatic Herpes Treatment Blend (you can choose whether you'd like one for cold sores or for genital herpes) which if applied at the beginning of the outbreak can rapidly stop the herpes outbreak at the outset.

Herpes Relief
Deep Trance Now Hypnosis CDs and mp3 downloads
» Hypnosis Newsletter and Free Downloads
If you want CDs, click on "add to cart" button.
If you want Instant mp3 Downloads,
click on the blue Instant Download link.