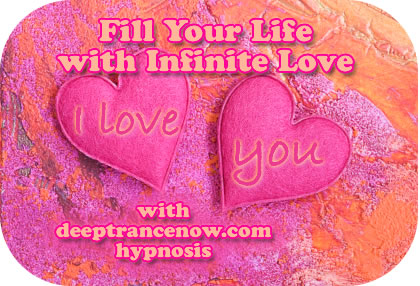 Love is the essence of life. It is everywhere present, even in your every breath. When you open your awareness to love, when you fill your life with love, you feel more and more alive. You feel at peace.
You may have many material things in life that make your life more comfortable, but if you don't feel love, no matter how many material things you have accumulated that make you feel safe, you will feel as if something is missing. Love is that which brings a sense of aliveness and a sense of purpose.
Love is not just some kind of a mushy feeling. It is a powerful vibration. It contains within it the power of healing and a power of transmutation. Love must be consciously practiced. The practice begins with awareness that love is everywhere present and that love is at the core of everything created, at the core your own being. The practice continues by consciously choosing to express love - through all that you think and say and do.
By consciously directing love to any inharmonious condition, you can transmute it. The powerful vibration of love will consume and dissolve any lower, inharmonious condition and you will witness a miracle take place before your own eyes. By cultivating love within yourself, you will raise yourself above any obstacles and inharmonies. By cultivating love, if any part of your body needs healing, you may experience even spontaneous, miraculous healings. By cultivating love, your body will grow younger.
Whatever it is that you do for a living, practice doing it out of love and for the sake of love. Whoever crosses your path, practice looking beyond bodies, beyond appearances and holding onto the awareness that love is present within everyone and everything. By holding onto the awareness of love in another - even if that person is unaware of love within. If you practice this with someone with whom you are experiencing a conflict, you may just witness a miraculous transformation unfold before you. Love is a source of all miracles. Love is not a passive thing. It is active force. If you put love into action, all the moments of your life will be filled with miracles and wonderful surprises.
Infinite Love
Deep Trance Now Hypnosis CDs and mp3s
» Click here to learn about different types of CDs
» Subscribe to Deep Trance Now Hypnosis Newsletter and listen to Free Downloads
» Click here for information about Mail Order, Shipping or ordering MP3 Downloads
If you want CDs, click on "add to cart" button.
If you want Instant mp3 Downloads,
click on the blue Instant Download link.