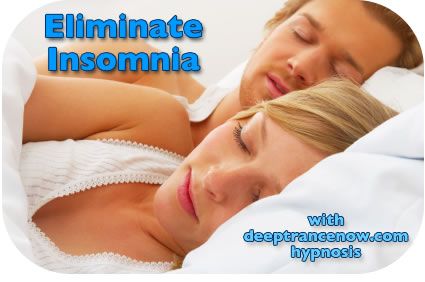 While insomnia can be a symptom of a physical disorder, for most people it is an effect of tension, stress and anxiety. Lack of sleep can, on the other hand, ultimately affect your physical wellbeing. If you are physically, healthy, here are a few tips that will help you to get a great night sleep.
Most adults have experienced insomnia or sleeplessness at one time or another in their lives. It is estimated that 30% - 50% of general population are affected by insomnia, and 10% have chronic insomnia.
By definition, insomnia is "difficulty initiating or maintaining sleep or both" and it may be due to inadequate quality or quantity of sleep. Insomnia is not defined by a specific number of hours of sleep that one gets, since different people have different needs for sleep.
Insomnia is generally classified based on the duration of the problem. Generally speaking, symptoms lasting less than one week are classified as transient insomnia, symptoms lasting between one to three weeks are classified as short-term insomnia, and those longer than three weeks are classified as chronic insomnia.
Insomnia affects all age groups. Among adults, insomnia affects women more often than men. The incidence tends to increase with age. It is typically more common in people in lower socioeconomic (income) groups, chronic alcoholics, and mental health patients. Stress most commonly triggers short-term or acute insomnia.
Causes of Insomnia
Insomnia may be caused by a host of different reasons. Many causes of transient and short-term insomnia are similar and they include:
Jet lag
Changes in shift work
Excessive or unpleasant noise
Uncomfortable room temperature (too hot or too cold)
Stressful situations in life (exam preparation, loss of a loved one, unemployment, divorce or separation)
Presence of acute medical or surgical illness or hospitalization
Withdrawal from drug, alcohol, sedative, or stimulant medications
Insomnia related to high altitude (mountains)
The most common psychological problems that may lead to insomnia are anxiety, stress, depression schizophrenia and mania (bipolar disorder).
Chronic or long-term insomnia is usually linked to an underlying psychiatric or physiologic condition. The most common physiological causes are:
Chronic pain syndrome
Chronic fatigue syndrome
Heart problems
Acid reflux (GERD)
Asthma
Chronic obstructive pulmonary disease (COPD)
Strokes or trauma to the brain
How can Deep Trance Now CDs and mp3s help you to Enjoy Restful Sleep Now
Deep Trance Now hypnosis recording will guide help you to let go of your problems and drift into sleep while listening to the recording. Many people fall asleep while listening to the recording.
You can also choose to have affirmations, subliminal or supraliminal recording playing before you fall asleep, of if you prefer working with supraliminal plus recordings, you can let that recording lull you to sleep.
Brainwave entrainment recording is designed to entrain your brainwaves from the waking state down to a deep sleep state. Brainwave entrainment recordings do not contain any words, only music, binaural beats and other kinds of entrainment which allow you to listen to this recording even without the use of headphones.

Eliminate Insomnia - Sleep Now
Deep Trance Now Hypnosis mp3 Downloads and CDs
» Hypnosis Newsletter and Free Downloads
Eliminate Insomnia - Sleep Now - Hypnosis Demo
If you want CDs, click on "add to cart" button.
If you want Instant mp3 Downloads,
click on the blue Instant Download link.