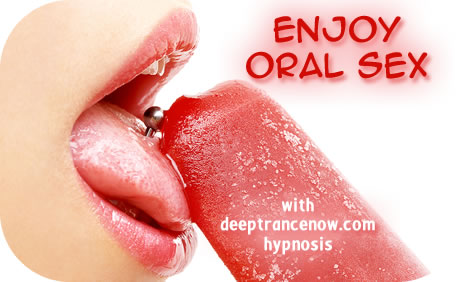 Enjoy Oral Sex with Deep Trance Hypnosis CDs look upon giving and receiving oral sex as an expression of love between two people. From this perspective oral sex has nothing to do with performing a mechanical act, and it has nothing to do with doing something for your partner that doesn't bring you pleasure, too. For that matter, you should never ever do anything in your life that doesn't make you feel good about yourself. Enjoying Oral Sex has everything to do with taking your partner to heaven and allowing your partner to do the same for you.

Enjoy Oral Sex
Deep Trance Now Hypnosis CDs and mp3 downloas
» Hypnosis Newsletter and Free Downloads
If you want CDs, click on "add to cart" button.
If you want Instant Downloads,
click on the blue Instant Download link.