Self-confidence is characterized by a sense of independence, optimism, eagerness, trust in your ability to handle challenges that come your way resourcefully.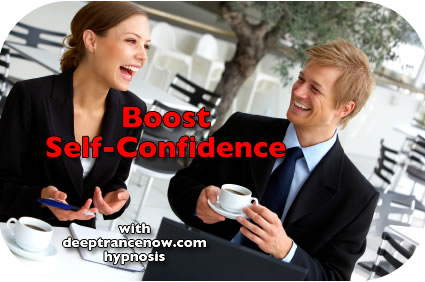 Do you lack self-confidence?
When you lack confidence you may experience self-doubt, feeling of inferiority, shyness and prefer not to take chances for fear of embarrassment, and so miss many great opportunities that come your way - opportunities to connect with people or to achieve financial success, opportunities to get your needs met and to live life on your terms in a way that you'd feel truly happy and content with your life.
Sometimes people develop lack of self-confidence due to some unpleasant past experience - perhaps they did something but someone laughed, criticized them, or made unrealistic expectations that were impossible to achieve given the particular circumstances. If this happened to you and if you tend to beat yourself up mentally or paint unfavorable pictures in your mind, and if you tend to create unrealistic or unmanageable goals for yourself, you can divide them into small, manageable bits and pieces that you know with absolute certainty you are fully capable to accomplish.
You can take some time each day and focus on the things that you have already accomplished successfully in your life, even such things that may appear small and insignificant to you and that you may be taking for granted.
Increased confidence is often the result of repeated actions resulting in competence.If you have never done something, it is unlikely that you will feel confident doing it for the first time.Some people don't even want to begin what they would truly love to do for fear of failure, for fear of making a mistake.
Using the powerful techniques on Boost Self-Confidence hypnosis recording, you can draw upon the resources from other areas in your life and transfer them to the new situation. You can also rehearse the new situation in ways that you will develop an amazing degree of confidence and impress it upon your subconscious mind and upon your neurology, so that when you need to deal with specific situations in the future, you will be able to act confidently in a spontaneous way, because the resources that become installed into your subconscious and your neurology through rehearsal will be instantly available to you.
Boost Self-Confidence hypnosis recording will guide you through NLP technique for developing and expressing self-confidence. Subliminal, supraliminal and supraliminal plus recordings will impress suggestions for self-confidence directly upon your subconscious mind.
For best results you should work with Boost Self-Confidence hypnosis recording once a day, supraliminal plus recordings once a day, and you can also have subliminal or supraliminal recordings playing in the background throughout the day while you are doing other things.
If you like working with mantras, you can benefit from working with Sanskrit Mantras for Confidence. Even though you may experience instant results, I recommend that you work with recordings for at least 40 days, so that you can condition your subconscious mind with confidence.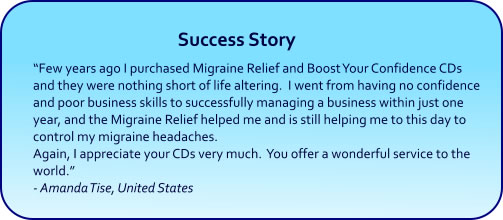 Develop Self-Confidence
Deep Trance Now Hypnosis mp3 Downloads and CDs
» Hypnosis Newsletter and Free Downloads
Self Confidence Supraliminal Demo
If you want CDs, click on "add to cart" button.
If you want Instant mp3 Downloads,
click on the blue Instant Download link.