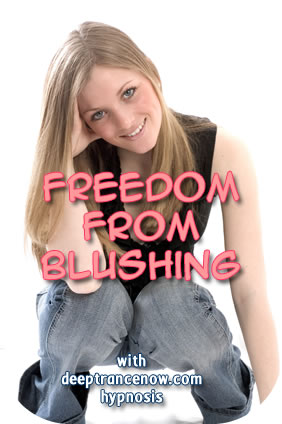 Blushing is a normal physiological response that results from the dilation of the superficial blood vessels - flushing, where face, neck or even chest may become red. Blushing may happen due to strong emotions such as embarrassment, shame, guilt, anger or excitement. At times it may be associated with medical problems like fever or menopause or as side-effect of some medications or nutritional supplements like niacin.
While everyone blushes sometimes, some individuals tend to blush excessively and without any apparent reason. Excessive blushing may create social anxiety and social phobia and in turn social phobia can trigger blushing. Blushing may be sometimes interpreted as social ineptness. And then again, a blush may simply show that you care, that you are in love. Jane Austen's heroines would "pink endearingly" at a subtle breach of manners.
In a series of studies, psychologists have found that reddening cheeks soften others' judgments of bad or clumsy behavior, and can help to strengthen social bonds rather than strain them.
In 1872, in "The Expressions of the Emotions in Man and Animals", Charles Darwin described blushing as 'the most peculiar and the most human of all expressions".
Dacher Keltner, a psychologist at the University of California, Berkeley puts it this way - "A blush comes online in two or three seconds and says, "I care, I now I violated the social contract."
If you blush excessively and if blushing is having a negative impact on your life, you may greatly benefit from using Deep Trance Now CDs to control your blushing.
Stop Blushing
Deep Trance Now Hypnosis Programs
» Hypnosis Newsletter and Free Downloads
If you want CDs, click on "add to cart" button.
If you want Instant mp3 Downloads,
click on the blue Instant Download link.