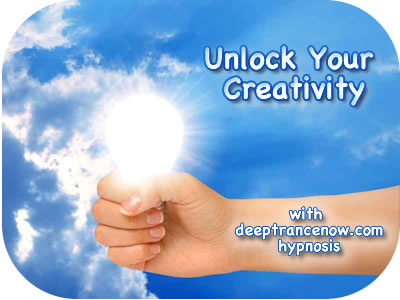 Creative Idea Generator Hypnosis program will guide you through the process that will help you to generate countless creative ideas and then pick out those that you like the best, those that are workable and best for the problem you desire to solve.
The creative is the place where no one else has ever been. You have to leave the city of your comfort and go into the wilderness of your intuition. What you'll discover will be wonderful. What you'll discover is yourself.
- Alan Alda
Creative Idea Generator subliminal, supraliminal and supraliminal plus recordings contain supporting suggestions to boost your mind to keep on generating creative ideas, while you may be doing other things.
"You can never solve a problem on the level on which it was created."
- Albert Einstein
Creative Idea Generator Deep Trance Now Hypnosis Programs
» Hypnosis Newsletter and Free Downloads
If you want CDs, click on "add to cart" button.
If you want Instant mp3 Downloads,
click on the blue Instant Download link.