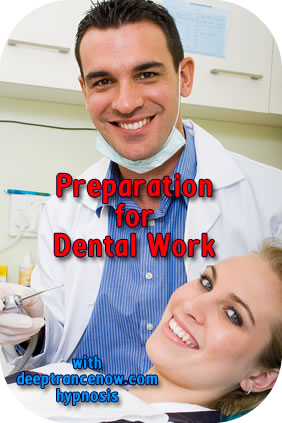 It is estimated that approximately 30 to 40 million Americans avoid seeing the dentist because of dental anxiety or dental phobia (fear of dentists).
Dental anxiety can also turn into severe dental phobia, making a dental appointment a dreadful experience. People with severe dental phobia become terrified and panic-stricken at the idea of visiting the dentist so they may avoid dental appointments. If they force themselves to go, they may spent a sleepless night before seeing the dentist or become sick in the waiting room.
Many people with severe dental phobia may put off dental treatment for years, resulting in poor oral health. As a result they may have a higher risk of infected gums and early tooth loss, compromising their ability to chew and digest food properly. Many also lack self-confidence and feel insecure because of bad breath or an unattractive smile.
Some causes of dental anxiety and phobia are pain, loss of control and negative past experiences.
People who are usually tense have a lower pain threshold. Learning how to relax with hypnosis and prepare for dental work will help you to increase your pain threshold, drift in your mind somewhere where you feel good and not even be aware that you are sitting in dental chair.
Preparing for dental work through hypnosis may also help to reduce bleeding gums, any residual pain after dental work and to contribute to overall better health of your gums and teeth.
Preparation for dental work recordings are designed to relieve any anxiety you may feel related to dental work, as well as to reduce any discomfort during dental procedure and accelerate healing after dental procedure.
Preparation for Dental Work Deep Trance Now Hypnosis Programs
» Hypnosis Newsletter and Free Downloads
If you want CDs, click on "add to cart" button.
If you want Instant mp3 Downloads,
click on the blue Instant Download link.

Preparation for Dental Work
Hypnosis
1 CD - $24.95
For INSTANT DOWNLOAD click here
Preparation for Dental Work
Hypnosis with Embedded Subliminal Track
1 CD - $29.95
Preparation for Dental Work
Hypnosis with Embedded Supraliminal Track
1 CD - $34.95
Preparation for Dental Work
Subliminal with Audible Intro Suggestions
1 CD - $14.95
Preparation for Dental Work
Daytime Silent Subliminal
1 CD - $14.95
Preparation for Dental Work
Nighttime Silent Subliminal Sleep Programming
1 CD - $14.95
Preparation for Dental Work
Supraliminal with Audible Intro Suggestions
1 CD - $19.95
Preparation for Dental Work
Daytime Silent Supraliminal
1 CD - $19.95
Preparation for Dental Work
Nighttime Silent Supraliminal Sleep Programming
1 CD - $19.95
Preparation for Dental Work
Empowering Affirmations
1 CD - $17.95
Preparation for Dental Work
Empowering Affirmations with Embedded Subliminal Track
1 CD - $22.95
Preparation for Dental Work
Empowering Affirmations with Embedded Subliminal and Supraliminal Tracks
1 CD - $27.95
Preparation for Dental Work
Supraliminal Plus
1 CD - $24.95
For INSTANT DOWNLOAD click here
Preparation for Dental Work
Deeply Relaxing Brainwave Entrainment
1 CD - $24.95
Sanskrit Mantras for Healthy Teeth
and Reduction of Toothache
1 CD - $24.95
Preparation for Dental Work
Hypnosis + Subliminal
2 CDs - $29.95
Preparation for Dental Work
Hypnosis + Supraliminal
2 CDs - $34.95
Preparation for Dental Work
Hypnosis + Supraliminal Plus
2 CDs - $39.95
Preparation for Dental Work
Hypnosis + Subliminal + Supraliminal Plus
3 CDs - $49.95
Preparation for Dental Work
Hypnosis + Supraliminal + Supraliminal Plus
3 CDs - $54.95
Preparation for Dental Work
Hypnosis + Subliminal + Supraliminal + Supraliminal Plus
4 CDs - $64.95
Preparation for Dental Work
Hypnosis + Empowering Affirmations + Subliminal + Supraliminal + Supraliminal Plus
5 CDs - $79.95
Preparation for Dental Work
Hypnosis + Empowering Affirmations + Subliminal + Supraliminal + Supraliminal Plus + Brainwave Entrainment
6 CDs - $89.95
Preparation for Dental Work
Hypnosis + Empowering Affirmations + Subliminal + Supraliminal + Supraliminal Plus + Sanskrit Mantras
6 CDs - $89.95
Preparation for Dental Work
Hypnosis + Empowering Affirmations + Subliminal + Supraliminal + Supraliminal Plus + Sanskrit Mantras + Brainwave Entrainment
7 CDs - $108.00