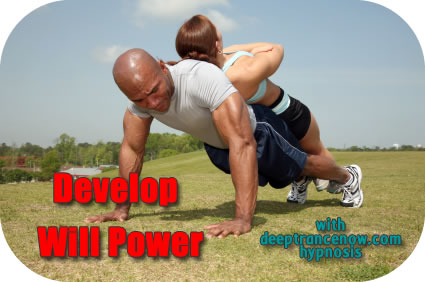 You know the saying "Where there's a will, there is a way". The CDs and mp3s on this page are designed to help you to unleash and harness the power of your will to accomplish those things you just couldn't get yourself to accomplish so that you may open new doors for yourself and enjoy all those things that escaped you before and have been perhaps so close, yet have remained out of your reach. You have the power to change all that now with the help of Deep Trance Now CDs and mp3s.
Develop Will Power Deep Trance Now Hypnosis Programs
» Hypnosis Newsletter and Free Downloads
If you want CDs, click on "add to cart" button.
If you want Instant mp3 Downloads,
click on the blue Instant Download link.