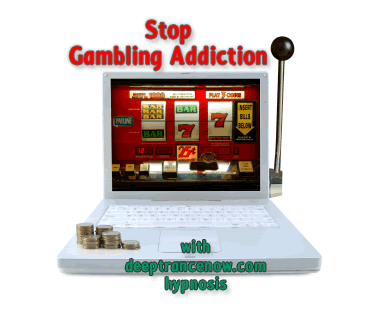 In a way gambling is a part of our daily lives - all of us gamble with actions we take in a course of our day. We estimate the outcomes, make decisions and then take action based on what will, according to our understanding, bring us the desired results.
Some people like to take a little bit of risk, some like to take a lot of risk. The greater risk we take, the more dramatic results we get sometimes seemingly for better and sometimes for worse. We judge the effect as being good of bad depending on whether we got more of what we desired to get or whether we lost more of those things which are important to us.
The more risk we take, the greater rush, the greater thrill we experience. It is not only an emotional roller-coaster ride, but also material. With a turn of dice, so to speak, one can win material freedom for life, or one can lose everything - all material possessions as well as family and friends.
Gambling in itself is not a problem. There are many people who gamble responsibly - they only play with what they can afford to lose without losing any sleep over it - and whether they are on a winning or losing streak - they keep their heads sober. They have decided in advance what they can risk, what they are willing to risk and when it's time to stop playing they stop. They have self-control.
There are other people who want to experience the rush of winning or losing it all. The problem begins when they start to gamble with things that they don't even have. While gambling institutions - like casinos - are first places that come to mind, a lot of people gamble all the time credit cards, some gamble with stocks and other types of investments. Sometimes people also gamble with their relationships and families when they start looking for some extra-marital fun.
Deep Trance Now recordings for Gambling Addiction are designed to help you if the gambling that used to be so much fun has gotten out of hand and is ruining your life. They are created to help you sort out and re-design your life, to transform it in a way that will help you to gain satisfaction and meet all those needs you used to get from gambling in a way that is constructive and that supports your well-being.
Stop Gambling Addiction
Deep Trance Now Hypnosis CDs and mp3 downloads
» Hypnosis Newsletter and Free Downloads
If you want CDs, click on "add to cart" button.
If you want Instant mp3 Downloads,
click on the blue Instant Download link.