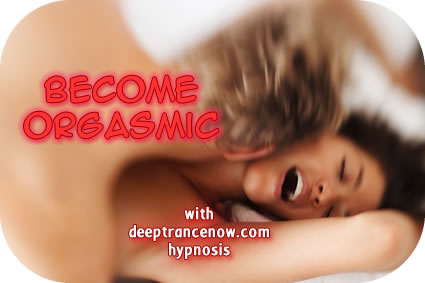 Orgasm is about allowing yourself to feel and experience exquisiteness of pure life-force washing through your entire being, through your entire neurology. As much as it is a sexual experience, it is also spiritual and healing experience.
While you are having an orgasm, all the boundaries dissolve, as you merge yourself with all life and experience feelings of pure bliss and ecstasy. For a lot of people, the word "orgasm" is associated strictly with an effect of engaging in a sexual act with another person, because that is the only way they have discovered of experiencing the ultimate pleasure. There are many other ways of of stimulating these blissful sensations - some people may have such experiences from listening to music, from beholding something breathtakingly beautiful, and from spiritual experiences. Some people learn to look upon the world and to experience life in such a way that they are in a perpetual state of bliss, simply because they are allowing life-force to flow through them freely, triggering the constant release of endorphins - pleasure hormones, sending waves of ecstasy through their bodies, without any sexual activity the way most people think about it when they hear the word "sex".
Sexual energy is life-force, a very powerful force that can be used not only to increase your sexual enjoyment, but also to rejuvenate and heal your body as well as to enhance your general sense of well-being and enjoyment of life.
Become Orgasmic CDs guide you through the process of embracing life and opening to feelings of pleasure, bliss and ecstasy whether in sexual context or anywhere else in life. They are about saying "yes" to the exquisite deliciousness of life.
Become Orgasmic Deep Trance Now Hypnosis Programs
» Hypnosis Newsletter and Free Downloads
If you want CDs, click on "add to cart" button.
If you want Instant Downloads,
click on the blue Instant Download link.