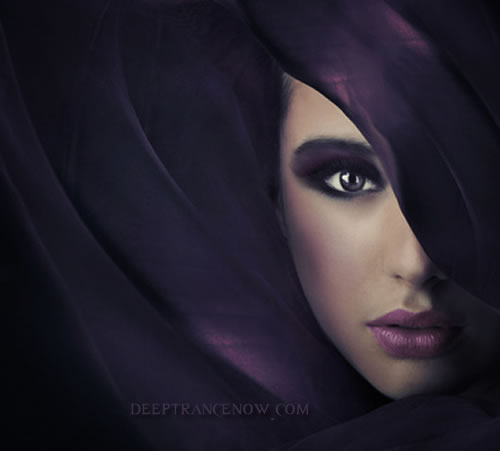 Do you feel that you are a victim of circumstances in life? Do you feel that you are powerless over what happens in your life? Do you feel unlucky, undeserving or under appreciated? Would you like your life to change more to your liking? If so, you can - and it all begins with taking responsibility for your life - reclaiming your power, bit by bit, as much as you are ready and willing to and transforming your life at a speed that is comfortable for you.
Life is full of challenging situations, and we have a choice to fold our arms, feel helpless and do nothing, while blaming external or uncontrollable factors and we have a choice to focus on the action that we can take right now, given the resources that we have.
Victim mentality can not only keep you from living a better life, it can make you feel bad about yourself, because deep inside you know that you can do much better, that you were born for greater things and that you can do much greater things if you only dared to take responsibility and to take a chance on yourself.
Instead of creating a long list of reasons and excuses why you can't do something, you can practice creating a long list of reasons why you can do what you need to do to challenge yourself and become the best you can be. All it takes is willingness and some practice.
You can learn the skills that would make your life better, you can become a better communicator, you can learn to use the power of your mind more effectively, you can commit yourself to constant and never-ending improvement and you can create a life that once you only dared to dream about.
You can learn to master your inner states and to access the resources you didn't even know you had that are hidden like treasures deep within you just waiting for you to dig them out. You can put your past behind, be grateful for the lessons you have learned, turn a new page and start to live anew and happier life today.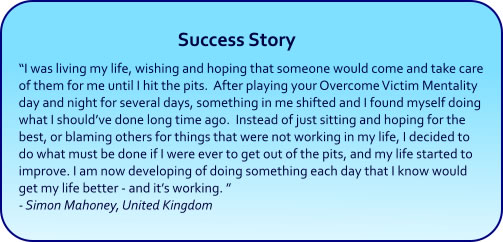 Overcome Victim Mentality
Deep Trance Now Hypnosis CDs and mp3 downloads
The recordings on this page are self-improvement recordings intended for mentally healthy people who are able and willing to take responsibility for their lives. People who were treated for mental health problems or are suffering from mental health issues should consult with their health care provider before using these recordings.
» Hypnosis Newsletter and Free Downloads
If you want CDs, click on "add to cart" button.
If you want Instant mp3 Downloads,
click on the blue Instant Download link.

» Click here for the listing of all Deep Trance Now hypnosis CDs and mp3 downloads