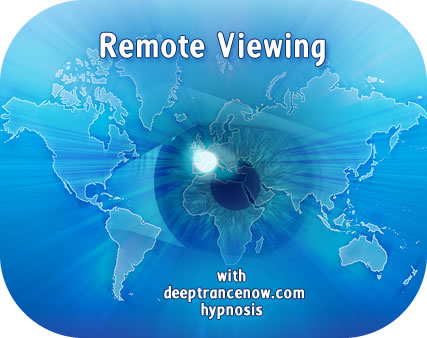 Remove Viewing Hypnosis CD guides you through the process of transferring your consciousness to the location and time you desire to view for the purpose of gathering desired information.
Subliminal, supraliminal and supraliminal plus CDs are designed to program your subconscious mind directly with suggestions for opening yourself to the ability to remote view.
Remote Viewing Deep Trance Now Hypnosis Programs
» Hypnosis Newsletter and Free Downloads
If you want CDs, click on "add to cart" button.
If you want Instant mp3 Downloads,
click on the blue Instant Download link.