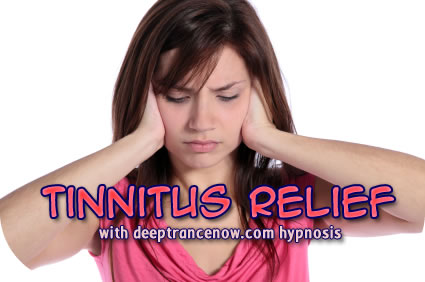 Tinnitus is a ringing, swishing, or other type of noise that seems to originate in the ear or head. The word tinnitus means "ringing" in Latin. In many cases it is not a serious problem, but rather a nuisance that eventually resolves.
Tinnitus can arise in any of the following areas: the outer ear, the middle ear, the inner ear, or by abnormalities in the brain. Some tinnitus or head noise is normal. If one goes into a sound proof booth and normal outside noise is diminished, one becomes aware of these normal sounds. We are usually not aware of these normal body sounds, because outside noise masks them.
Tinnitus can result from any of a number of different causes like foreign objects inside the ear, nasal allergies, ear infections, or build up of wax. Hearing loss that comes with aging can also bring on tinnitus as well as taking certain medications. Most often, tinnitus is the result of hearing loss brought on by noise.
Tinnitus and hearing loss are intimately related. Hearing loss may be the main cause of a person's tinnitus while tinnitus can diminish a person's ability to hear. Over time, exposure to loud noise can damage the nerves in the ears, causing hearing loss and tinnitus. It is recommended to wear ear protection in any situation where ear damage is possible - in environments where the noise is too loud.
Middle ear problems can also cause tinnitus, such as middle ear infection or the buildup of the new bony tissue around one of the middle ear bones which stiffens the middle ear transmission system. Another cause of tinnitus from the middle ear may be muscle spasms of one of the two tiny muscles attached to middle ear bones.
In some people tinnitus may be sporadic, and may go away by itself, while in others it may be seem to be permanent.
Tinnitus Relief hypnosis, subliminal, affirmation, and mantra CDs can be most effective in dealing with psychological aspects of tinnitus. They can help you to reduce or eliminate your awareness of the sound sensations originating within your ear and may help to restore your hearing.
It may be interesting to note that hearing disorders in some people may be entirely psychological. A friend of mine used to repeat, whenever someone offered a comment to something he said, "I don't want to hear it", and in time his subconscious developed tinnitus, perhaps as a form of defense or protection from hearing what other people wanted to say.
And then there is an elderly lady who developed a selective hearing loss. She'd become literally completely deaf in the presence of her husband, but when he wasn't around she had perfectly normal hearing. She went to countless medical doctors and they couldn't find anything wrong with her ears nor did they have any idea why would she be completely deaf when her husband was around, and she'd hear well when he was away. That is yet another example of subconscious mind protecting the person from hearing what she didn't want to hear.

Tinnitus Relief
Deep Trance Now Hypnosis CDs and mp3 downloads
» Hypnosis Newsletter and Free Downloads
Tinnitus Subliminal Demo
If you want CDs, click on "add to cart" button.
If you want Instant mp3 Downloads,
click on the blue Instant Download link.