» Win at Games of Chance Main Page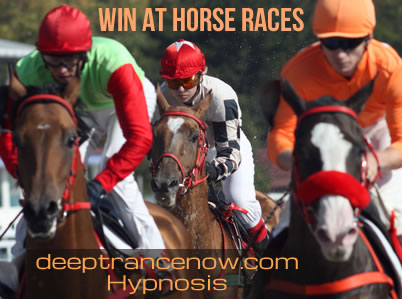 Perhaps you're in love with the "sport of kings" and you already know how to read the Daily Racing Form and have some skill in sizing up jockeys, trainers and horses.
Now you're ready to improve your odds by by accessing the information that is not plainly visible.
Now you can gain the advantage by:
* knowing in advance which horse is going to win by tuning into the source of all information through the power of your subconscious mind,
* programming your subconscious mind for sure wins,
* knowing when to bet, how much to bet and on which horse to bet.
Win at Horse Races recordings can help you to access your intuitive guidance and to program your mind win with the winning attitude, so you can enjoy both the excitement of playing and make smart wagers that pay off.
Win at Horse-Races
Deep Trance Now Hypnosis CDs and mp3 downloads
» Hypnosis Newsletter and Free Downloads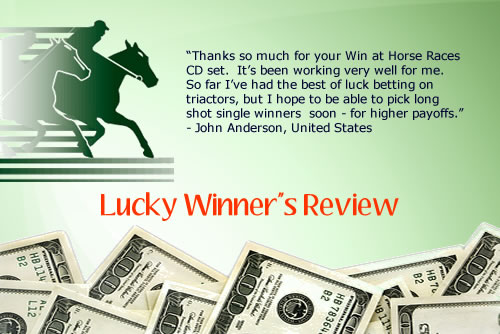 Experience Hypnosis Demo
If you want CDs, click on "add to cart" button.
If you want Instant mp3 Downloads,
click on the blue Instant Download link.